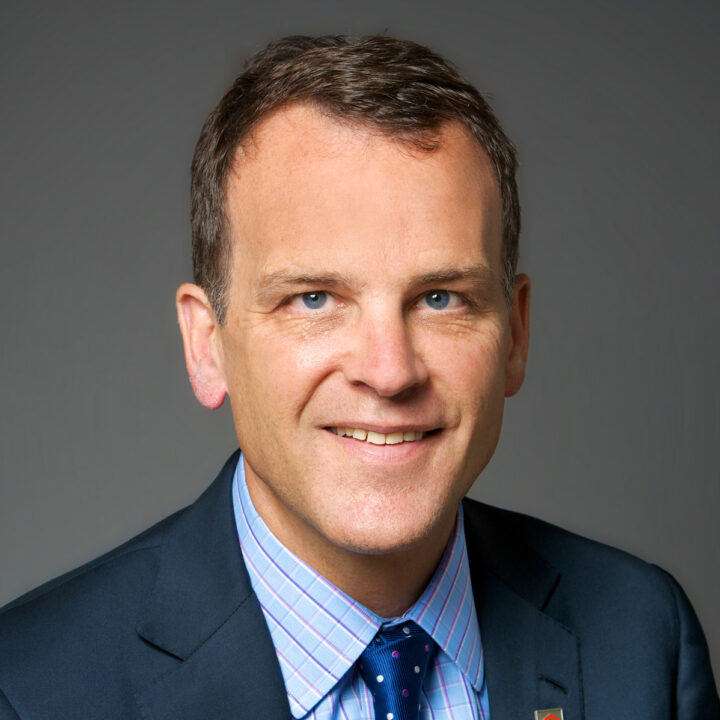 Chief Executive Officer, AIMCo
Evan Siddall is the Chief Executive Officer of the Alberta Investment Management Corporation (AIMCo). AIMCo is responsible for managing approximately $120 billion of public sector pension, endowment, and government fund assets.
Mr. Siddall is a people-driven leader who believes that an inspiring mission and focused, clear strategy will payoff in long-term results. A former investment banker, he has pursued a career that straddles the private and public sectors. He and the team at AIMCo are working to protect the financial security of Alberta's public servants and to build a better future for Albertans.
Mr. Siddall is the 2021 Catalyst Honours Champion in recognition of his efforts promoting women in the workplace. An avid cyclist, Evan also started the Growling Beaver Brevet, a unique day-long cycling event that has raised over $2 million for Parkinson's charities since 2015. He was a co-founder of Side Launch Brewing Company, named 2016 Canadian Brewery of the Year.
Alberta Investment Management Corporation (AIMCo)