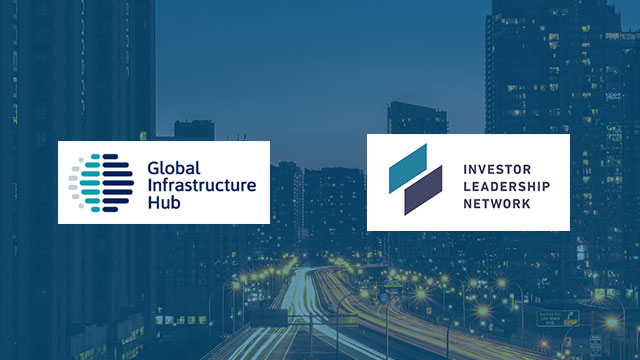 The Global Infrastructure Hub (GI Hub) and the Investor Leadership Network (ILN) have signed a Memorandum of Understanding (MoU) to produce deeper co-operation, communication and collaboration between the two organizations.
The MoU also provide a framework for capacity building, assisting to bridge the gap between the public and private sectors and supporting investment growth in emerging markets in the long term.
The GI Hub's Canada office will open in early 2020 and will work with the ILN in the development of the Global Centre for Innovation – a great example of Canadian leadership in capacity building.
GI Hub CEO Marie Lam-Frendo said: "The ILN are infrastructure industry leaders in environmental and gender issues which aligns to our business plan's focus on inclusive infrastructure and sustainability. The GI Hub is looking forward to working collaboratively with ILN on these topics and more."
Barbara Zvan, Chief Risk and Strategy Officer, Ontario Teachers' Pension Plan, speaking on behalf of the ILN, said: "We are pleased to have the opportunity to work with the GI Hub in areas of mutual interest. This collaboration is particularly timely as we kick off the preparation of the second cohort to our Sustainable Infrastructure Fellowship Program, a six-week academic and executive training program for senior level public sector infrastructure professionals from emerging economies."
Photo: GI Hub