About the
Investor Leadership Network
The Investor Leadership Network was launched at the 2018 G7 to facilitate and accelerate collaboration by leading institutional investors to drive the transition to a sustainable and inclusive global economy. As the leading network of investors taking action for people, planet and prosperity, the CEO-led group is composed of 12 global institutional investors representative of six countries, with over US$10 trillion in assets under management.
Operating as an open and collaborative platform, members pool resources, expertise, and networks to develop, promote and deliver action-based and scalable initiatives on major global issues such as climate change; equity, diversity and inclusion; and private capital mobilization. Every initiative is evidence-based, measurable, and drives macro change. Member commitment is leveraged through a central convening body, the Secretariat, that threads the needle among initiatives and tracks and reports impact.
The ILN benefits from the participation and support of various partners, including governments, foundations, nonprofits, multilateral institutions, and other industry bodies, while remaining fully autonomous.
Interested in collaborating with the ILN? Please do not hesitate to contact us.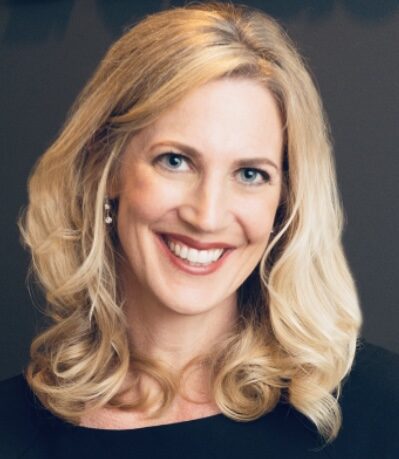 Amy Hepburn
Chief Executive Officer, Investor Leadership Network Secretariat
As CEO of the Investor Leadership Network Secretariat since 2020, Amy Hepburn is charged with designing and delivery the long-term strategy of the ILN and representing the Network in collaboration with global stakeholders.
Amy is a recognized impact investing expert and social entrepreneur with deep expertise on gender lens social investments and the care of children in crises. In this capacity, she has spent 20 years driving social change globally in the private, non-profit and public sectors through the creation of unique public/private partnerships and investing for high impact social returns.
Her partners consist of visionary leaders and influencers, governments, social entrepreneurs, non-profits, forward thinking companies, foundations and venture philanthropists seeking innovative solutions to persistent social issues.
Amy was a Delegate on the first G7 Gender Equality Advisory Council created by Prime Minister Trudeau, and an active member of the NationSwell Council and The Global Women's Forum on Economy and Society.
She has Faculty appointments at Duke University and George Washington University where she teaches
on social impact, gender equality, the care of children in crises, human rights and humanitarian action.
ILN members benefit from expanded CEO and CIO networks, pooled expertise and sharing of best practices, and collective industry influence. The ILN Secretariat provides strong organizational support and liaises between the ILN's initiatives and its cross-sector collaborators.
The ILN is continuously reviewing the global investment industry to identify progressive organizations that would positively impact the work the Network is undertaking.
While diversity of thought is important to the ILN, it is equally important that new members embody the values and principles of the current membership.

Must be an Asset Owner or Asset Manager

Organizational and cultural similarity to current ILN members

Demonstrated commitment to ESG and at least one of the ILN initiatives

Recognized value in belonging to an investor-led network

Willingness to collaborate and pool resources, expertise and networks

Agreement to participate in the CEO Council, Board and Advisory Committees and contribute equally to the development of the initiatives