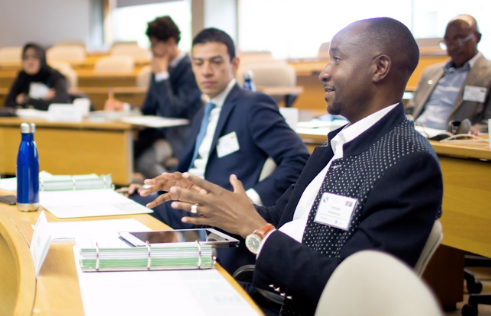 The Investor Leadership Network (ILN) is proud to announce the launch of its second annual Sustainable Infrastructure Fellowship Program. The program will be held virtually and begins today.
The Fellowship Program is conducted by York University's Schulich School of Business in Toronto, Canada, supported by the Global Infrastructure Hub (GI Hub) and several Multi-Lateral Development Banks and made possible through collaboration with the Sustainable Infrastructure Foundation (SIF).
This executive leadership program provides Fellows with academic and practical training to develop sustainable, investment-ready infrastructure projects. By better aligning the expectations of planners and investors, the Sustainable Infrastructure Fellowship Program seeks to enhance the expertise of emerging market leaders in infrastructure, and to give them concrete exposure to the criteria used by institutional investors to evaluate infrastructure investments.
Diversity is a top priority in the ILN's recruitment of candidates. The 2021 cohort is comprised of 12 women and 14 men from 17 countries. Upon successful completion of the Fellowship Program in June 2021, Fellows will receive a Master's Certificate in Sustainable Development and Financing from the Schulich School of Business.
"The ILN believes that we are only as strong as our weakest link. Climate change and inequality are the greatest global threats to our economic and physical wellbeing. A key strategy in combating these weak links is massive investment in sustainable infrastructure," Amy Hepburn, CEO of the ILN Secretariat says. "We are pleased to provide a second round of this Fellowship Program to advance sustainable investment in emerging markets."
The ILN members aim to be leading actors of sustainable societal progression. The Sustainable Infrastructure Fellowship Program is one of the Network's leading initiatives to drive systemic change within the financial sector.
For more information on the Fellowship Program, visit our website.
Source photos: Schulich School of Business, York University