Representatives from Investor Leadership Network (ILN) member organizations gathered at the Schulich School of Business on July 12 to mark the success of the academic program and the graduation of the 13 Fellows who have completed the first edition of the Sustainable Infrastructure Fellowship Program.
Launched by the ILN in 2018, this program aims to bridge the infrastructure gap through capacity building and to promote a mutual understanding between emerging market infrastructure planning public-sector officials and developed market investors.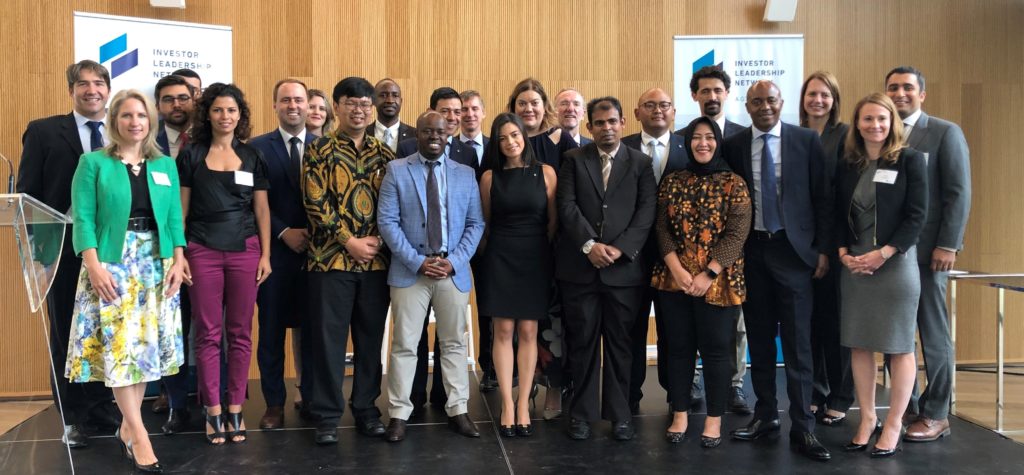 For the last 6 weeks, the group has been addressing key challenges pertaining to infrastructure development with the help of infrastructure experts from academia and industry. The group was also introduced to the SOURCE platform by the Sustainable Infrastructure Foundation.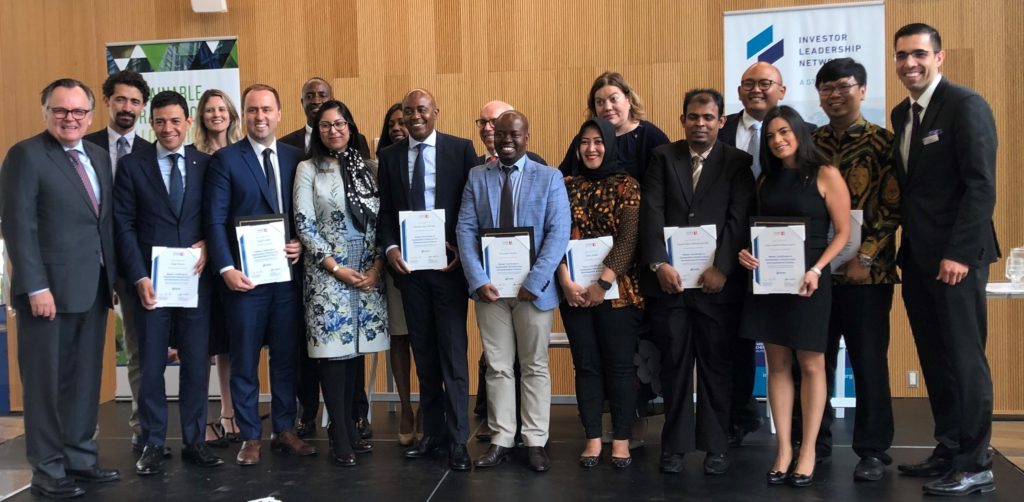 The academic program is followed by an Executive training in one of the following ILN member organization: AIMCo, Aviva, CDPQ, CPPIB, Generali, Natixis, OMERS, Ontario Teachers'.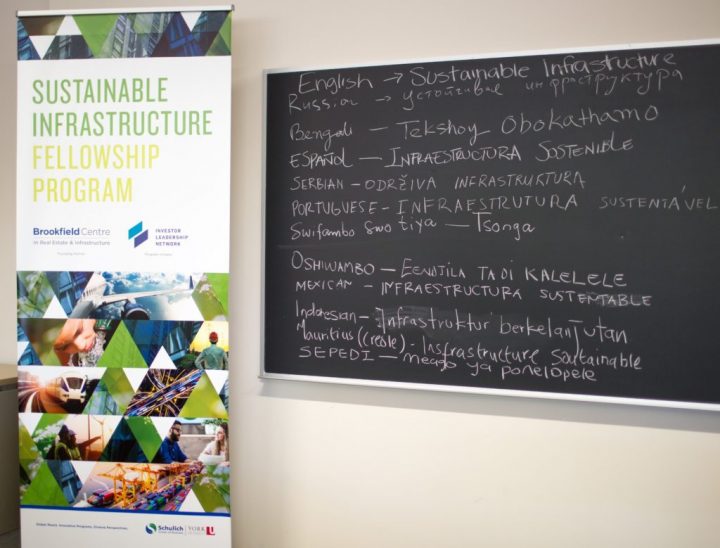 Credit for picture above: Schulich School of Business