It is no secret that women are critical to the success of the global transition to a sustainable economy. Studies show that a 1% increase in the share of women managers within a firm leads to a 0.5% decrease in CO2 emissions. Furthermore, women are disproportionately impacted by the climate crisis, representing 80% of the people displaced by the effects of climate change. As any good business strategist knows, the best solutions to the world's most pressing challenges come from those who have firsthand experience. Given the front line experience, women are uniquely positioned to be at the helm of change. This realization was crystallized into the Paris Agreement in 2015, with the specific inclusion of women in climate decision making roles as key to the realization of climate targets. In some areas, this is already underway. Female representation in the Chief Sustainability Officer role rose from 28% in 2011 to 54% in 2021. These are women taking the helm, steering corporations to have better outcomes. The success and speed of the transition to a low carbon economy hinges upon the inclusion of women at the highest levels of leadership.
However, representation of women in many industries remains low, and retention rates even lower. According to a 2022 report released by Deloitte, only 10% of women planned to remain with their current employer for more than five years, with top reasons including burnout (38%), insufficient pay (27%), and lack of advancement opportunities (13%).  Financial services, specifically institutional investors, have historically struggled to attract and retain women. A 2021 report from Citywire found that of the 16,353 investment managers in its database, only 11.8% were women. The proportion of women in leadership roles within financial services firms is projected to grow to only 28% by 2030—still below parity. For women of color, the outlook is even bleaker; from entry level to the C-suite, the representation of women of color falls by 80 percent. 
In a world where we cannot achieve our climate goals without commitment from institutional investors, and in which we can't achieve them fast enough without women leading the way, it's vital to ensure the seats at the table are designed with women in mind, and that those seats are built to last.
So, how can institutional investors not only attract, but retain leading talent? This International Women's Day, we're turning to five investors who are shepherding global markets into a new age of sustainability. Their experiences spotlight the keys to their success and demonstrate how their employers have 'embraced equity' to support them to fulfill their ambitions for impact. 
The Leaders
CARMEN VELASQUEZ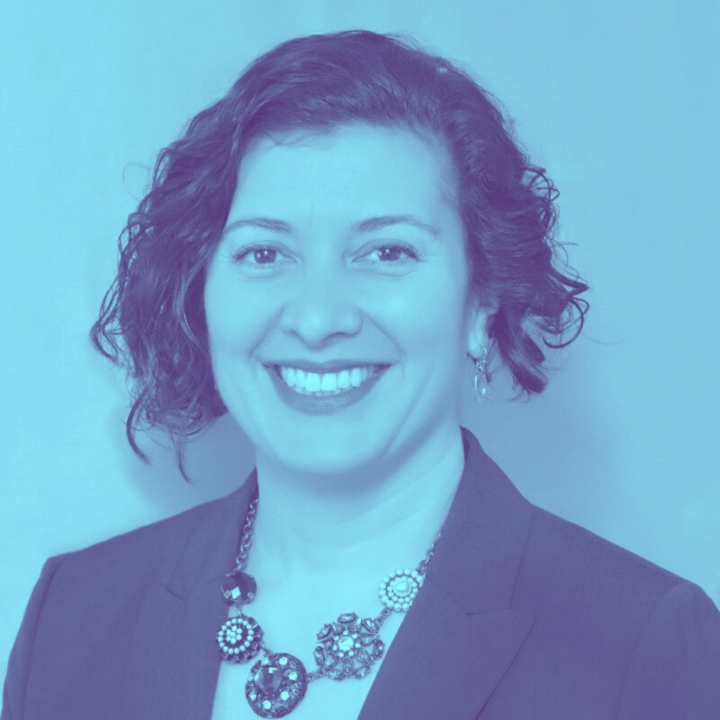 Carmen Velasquez is the Director of Responsible Investment at Alberta Investment Management Corporation (AIMCo), where she leads ESG integration throughout asset classes and manages the firm's sustainability-aligned stewardship and proxy voting. For Carmen, this role, "is about the ability to have impact in a time when so much change is occurring. It's about financing the transition to a low-carbon economy, and doing so in a way that improves the lives of Albertans in the future." AIMCo's investment teams are taking thoughtful, data-driven steps towards reducing real-economy emissions. By maintaining a strong stake in companies that are actively transitioning, AIMCo helps to fund and see companies through their transition to lower emissions. "If you divest from something, real world decarbonisation does not occur." 
NAZMEERA MOOLA

Nazmeera Moola is the Chief Sustainability Officer of Ninety One, a global asset manager with roots in South Africa. Her role is centered within the investment team and involves integrating sustainability considerations throughout the investment process, including issue assessment, product development, and advocacy on key sustainability issues that Ninety One believes the financial services industry can play a role in shaping. Nazmeera built her career in the fixed income and debt space, which led her to manage funds with a strong sustainability and impact focus. Through her role as CSO, Nazmeera has developed Ninety One's two-prong strategy to drive a just transition to net zero. First Ninety One focuses on where the carbon exists in their portfolio, and engages high emitting assets to develop and execute robust transition plans. The firm has developed leading frameworks to assess these plans and frameworks for shareholder engagement and escalation. Second, Ninety One directs capital into companies that are developing climate solutions, as well as into sustainable investments that support the green transition in emerging markets. Nazmeera regularly lends her expertise in financing emerging markets' transition to investors and policymakers who are pursuing greater financing for sustainable development.
TRACEY FLAHERTY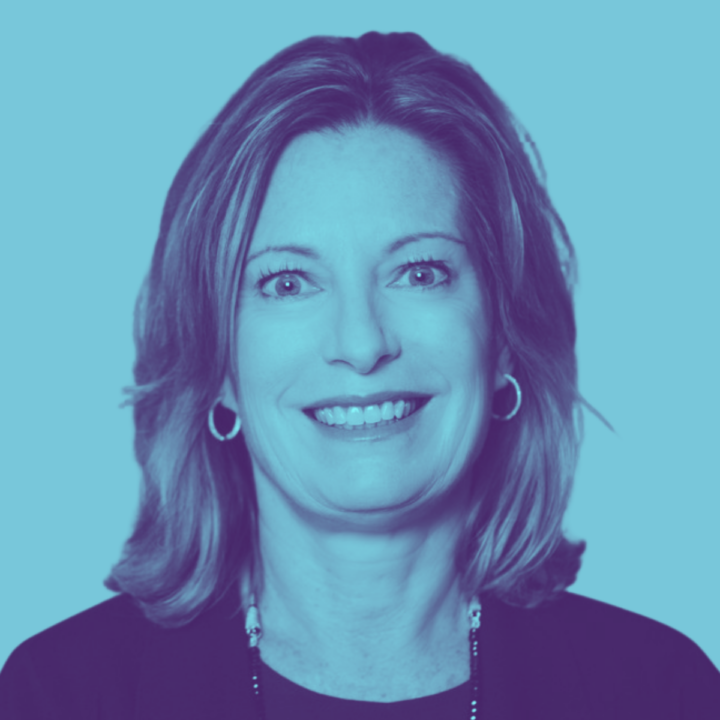 As Global Head of Corporate Social Responsibility and Public Affairs at Natixis Investment Managers, Tracey Flaherty is charged with managing Natixis IM's environmental footprint; implementing diversity, equity and inclusion across the organization; and engaging in the communities where employees live and work. A proud lifelong student, Tracey keeps abreast of the latest research on environmental science, best business practices for climate change mitigation, and how investors can impact a just transition, among other keys to success in the sustainable transition. Tracey guides Natixis Investment Managers and its affiliates through staunch governance practices, ensuring that, "how we operate as a business and what our internal standards are match our investment criteria. I'm dedicated," Tracey says, "to making sure what we say and what we do are aligned."
MARIA MONTERO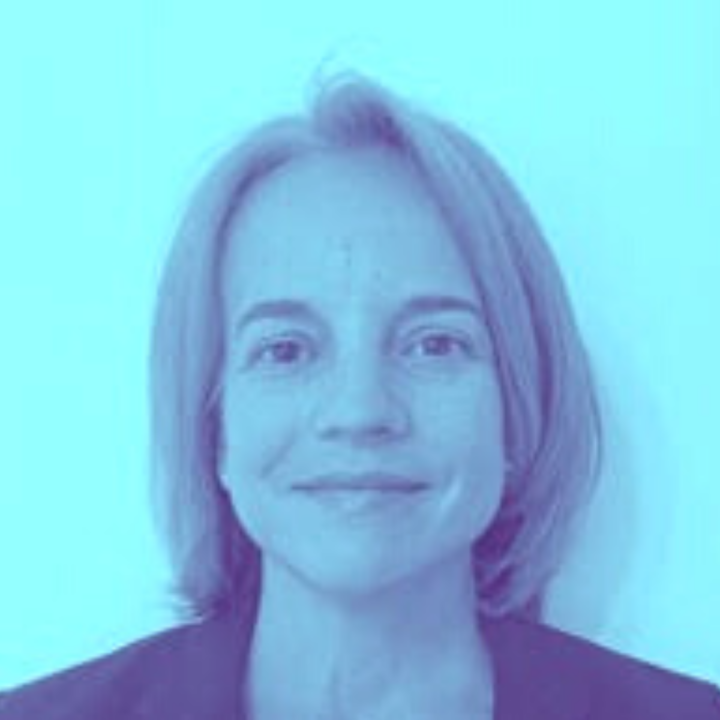 Maria Montero is a Principal in the Sustainable Investing group of CPP Investments with a focus on supporting CPP Investments' climate change-related efforts. With C$536 billion in assets under management, CPP Investments invests the funds of the Canada Pension Plan currently not needed to pay contributors and beneficiaries. After gaining over 20 years of experience in financial services, Maria was appointed Head of the Climate Change Program in 2019. She is now charged with working across departments to advance the Fund's understanding and management of the potential financial risks and opportunities brought on by climate change. 
Maria's leadership is fueled by her genuine passion for achieving net zero, particularly within the investment-only mandate of CPP Investments. "Working at CPP Investments brings an added sense of responsibility to navigate the unprecedented challenges of climate change since we invest the retirement funds of over 21 million Canadian contributors and beneficiaries," she says. "Working in Toronto, these are stakeholders that I see and interact with every day."
CANDICE BRENET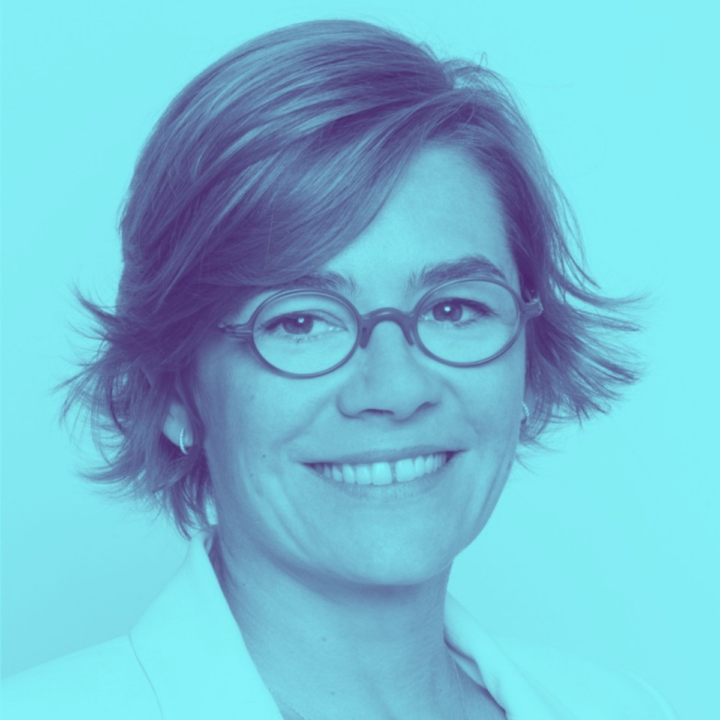 Candice Brenet has been heading Ardian's Sustainability Program since 2008, where she executes all ESG initiatives for the Paris-based asset manager. "I have always seen finance as an important tool for the sustainability transition," Candice says. "Private investment offers real levers to accelerate progress towards global sustainability goals, increasing the resilience of companies and contributing to the social and climate transitions. With a long-term investment horizon and partnerships with entrepreneurs, private investors can make a big difference."
Candice collaborates across Ardian's investment teams, with their portfolio companies, general investors, and the wider industry to provide the tools necessary to make progress in the transition to a sustainable economy. She led the launch of Ardian's progressive ESG portfolio engagement program in 2009, which has since equipped more than 150 companies with tailored ESG roadmaps and assessed the ESG practices and performance of over 300 general partners.
The Keys to Their Success as Women in Finance
The two things that these five women clearly share are ambition, and success. But in an industry where ambition doesn't guarantee success, specifically for women, what carried them from one to the other? 
MENTORSHIP AND SPONSORSHIP
For each of these leaders, mentorship and sponsorship have been key. 
Candice shares that internal training opportunities have been instrumental to her growth, and that she has also, "…had the chance to learn from great managers at Ardian. I have had managers who have challenged me to be better and go beyond my comfort zone." Tracey agrees, attributing that training, mentors, and formal feedback programs have enriched her learning experience, helping her to, "be more self-aware and continue to grow as a leader and a practitioner." 
"I'm a huge believer in the power of mentorship and sponsorship," Maria adds. "Throughout my career I've had the benefit of sponsors who believed in me, which has allowed me at times to end up in roles that I didn't believe I had the perfect skills for. I am now committed to being a champion for others in my industry, especially women, just as others were for me."
Carmen echoes Maria's sentiment, sharing that at one time in her career, she was the only woman on a team when she started. By the time she left, she had raised the representation of women to 50%. She recalls, "I tapped the shoulders of other women in the organization that would never have applied for the job on their own, but I could see that they were a good fit." 
Representation and retention of women has been a key issue for firms and there remains questions within teams on how to build and cultivate a culture that addresses these issues.  Nazmeera highlights,"I think when men say, 'Oh, we want more women on our teams,' the best thing they can do is actually put more time into the women in their teams." 
This work, like sponsorship, proved especially meaningful for Carmen when she decided to step out of the workforce to raise her two children. "Having my second child made me reevaluate what is possible as a mother with a high-level, intense career. I ultimately came to the conclusion that I couldn't do both well. At that time, I needed something different, so I stepped out for a few years." 
Carmen attributes her ability to eventually step back in to the people and programs that were dedicated to her success. "I was very fortunate; one of the things that I got as a benefit when I left was career transition counseling that helped me establish my next steps. I worked completely remote for four years as a consultant before returning to the office when my kids were a bit older."
Motherhood, or being a primary caretaker, is not an experience that all women share, but it is a role that can pose a unique set of challenges. In addition to individual sponsorship, many women benefit from the policies, programs, and cultures their employers cultivate to support caretakers.
SUPPORT FOR CARETAKERS
As Tracey oversees much of Natixis Investment Managers' responsible human capital management strategy, she has her finger on the pulse of how workplaces are evolving to be more inclusive and supportive of people who have caretaking responsibilities. "There is a much more supportive ecosystem for working families and caretakers today than when I had my first son," she says. 
Maria agrees, reflecting, "​​When I had my second child, I decided to take a leave from work (which lasted 5 years) as my role at the time would not allow me the flexibility that my family needed. Today, I see much more openness and support towards these needs, which is critical in retaining female talent."
Nazmeera is evidence, sharing that having, "Workplace flexibility and being able to adjust not workload, but hours around a small child," helped her continue to grow and succeed in the workplace. Pre-pandemic, she even negotiated this flexibility into her role. 
AIMCo has adopted workplace autonomy and the inclusion of caretakers as a key component of their company culture. Carmen explains what that looks like, at a practical level. "AIMCo has evolved the culture to focus on accountability, not where and when you work. That has transformed the work experience for many employees. If your child is on your lap in a team meeting, no one judges you for that. This is a huge, positive change that has occurred."
Candice highlights the importance of finding a culture that removes biases against caretakers; "I am lucky enough to have two children, but I was nervous about my maternity leave and how I would manage motherhood while having a very intense career. Working in very meritocratic companies, with strong attention to gender equal treatment was clearly very helpful."
CULTURES THAT INCLUDE, SUPPORT, AND VALUE WOMEN'S STRENGTHS
Throughout their careers, many leaders have had to navigate the biases against women that management teams can carry– both conscious and unconscious.
"For a long time I felt like I had to be one of the guys and 'put my guy-pants on.' And I guess I always thought that if they didn't care that I was female, that if they were going to have a good debate with me as an equal, then I had won," Carmen recalls. "I remember talking to other women about it, and we just accepted it." 
Nazmeera has also observed that the lack of representation of women in senior leadership positions can create unnecessary barriers to growth. "As you advance and the roles become more generous, it requires your managers to recognize your leadership potential. And I think most people have a bias towards hiring in the mirror. They know what made them successful and they look for the same sort of characteristics in others. Therefore," she continues, "it's often difficult for men to realize other factors that they do not necessarily possess as strengths in others."
Even as representation of women in leadership is steadily improving, it's critical that men and women alike actively work to remove the biases they have against leaders who do not fit into traditionally patriarchal, white molds. Being able to 'bring your whole self to work,' and being valued for your unique strengths and viewpoints is an underrated component of corporate culture.
Maria notes that her cultural identity is an essential component of her success, adding, "Being a Latin woman in the financial industry in Canada has enhanced my ability to understand different cultures and points of view, bringing the diversity of thought to my work that I believe is incredibly important in today's workplace." 
When asked what attracted Maria, Nazmeera, Tracey, Carmen, and Candice to their current firms, they all noted their inclusive corporate cultures.
"Today, I am part of an organization that truly understands the value of [diverse perspectives] and where the practice of inclusion is a priority," Maria says. "We can all certainly be doing more, but I am truly encouraged by the openness to bring our whole selves to work."
"We have this tagline which is 'freedom to create,'" Nazmeera shares. "I host a lunch on a monthly basis for the younger women on the investment team, and one of them put it so nicely today; she said, 'Ninety One is not an organization, it's an organism. Your ability to change an organization is quite low, but an organism is dynamic. So here, when you have an issue and you raise it, there is a response, and the organism adapts."
Tracey has had a similar experience of dynamicism at Natixis Investment Managers. "The culture of the organization is very entrepreneurial– I've been able to change jobs a few times in a big, global organization. I think in almost every job, what keeps me there is the people. Supportive people, and the opportunity to continue to learn and grow."
Corporate culture that values collaboration and innovation from all employees is often established at the top, Carmen notes. "If the leadership is really aware and cares about inclusion, like Evan [Siddall, CEO of AIMCo], who goes out of his way 100% to make sure and give you books or resources to learn about a topic, then you're going to feel more engaged and supported."
Candice agrees, noting the importance of her goals being valued. "Support from top management for our ambitious sustainability program at a time when ESG was poorly understood in private markets reinforced my attachment to the company. Ardian's pioneering mindset attracted me to join and ensured I've stayed!"
The Takeaway
To transition to a more sustainable economy, commitment to better investment practices from institutional investors in a dedicated and swift manner is critical. Women, who face some of the greatest impacts from the climate crisis, must be at the helm of these solutions.  
To attract and retain top women leaders, companies can take key, measurable steps in creating more inclusive cultures. This can be executed through formal and informal mentorship and sponsorship programs, programs and policies that support caretakers, and deconstructing biases in the hiring process and in day-to-day interactions. Only companies that respect and champion the contributions of their women leaders will be able to reap their immense benefits.