NEW YORK CITY | Dec. 16, 2022–– The Investor Leadership Network (ILN) held its annual CEO Council meeting in New York City this week. The event was an opportunity for the ILN to review its progress in 2022 and outlined goals for the coming year, setting the bar higher for impact across its three initiatives (Climate Change; Diversity, Equity, and Inclusion; and Private Capital Mobilization) in 2023.
Over the two-day program, ILN's CEO Council and Executive Committee members met with key decision makers and thought leaders across financial and global affairs institutions to glean their insights for the trends and issues that will shape the global economy in 2023. 
The meetings kicked off on December 13th with a tour of the Edge at Hudson Yards and a welcome reception with 'friends of the ILN.' These friends included the foundations, consultants, and financial leaders who champion ILN's work and partner to make it possible.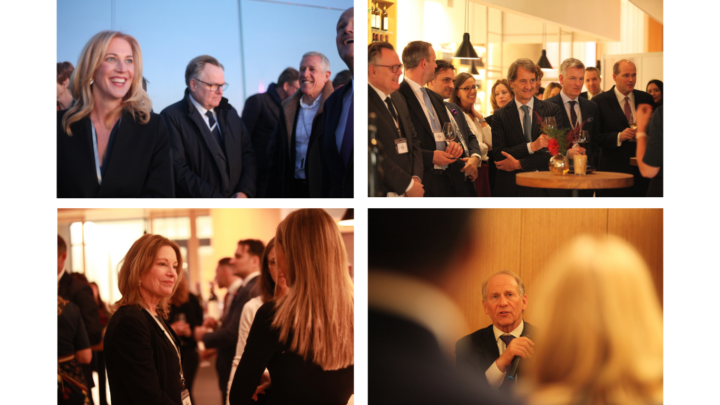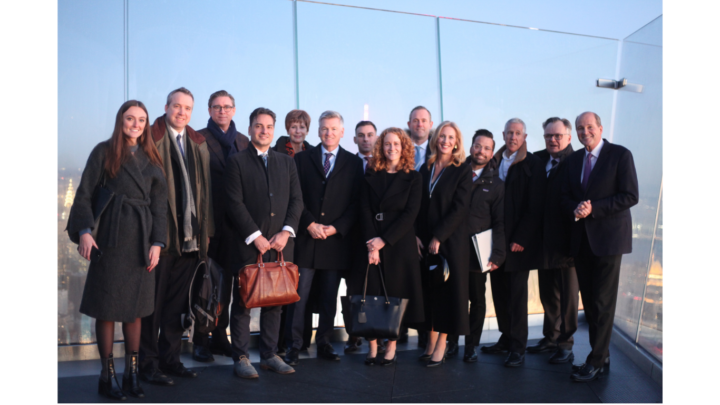 During the reception, the group had the opportunity to engage in a private fireside chat with Dr. Richard Haass, President of the Council on Foreign Relations, about major geopolitical developments and their macroeconomic impacts. At their meeting the next morning, the CEO Council heard key insights from Brian Moynihan, CEO of Bank of America, on the U.S. economy and his outlook for 2023. They also had the opportunity to discuss major challenges facing sustainable investors with Dr. Jean Boivin, Head of Blackrock's Investment Research Institute, and Mark Wiseman, Chair of AIMCo's Board, and had conversations about investing through market volatility, polarized public opinions about ESG, and attracting and retaining top talent.
The group then headed to the United Nations Headquarters for lunch with Deputy Secretary General Amina Mohammed, Ambassador Bob Rae of Canada, and Ambassador Martin Hermann of Denmark. They discussed how public and private financial institutions can work together to close the funding gap for the climate transition and further the Sustainable Development Goals. The ILN also shared its Recommendations for Policymakers to optimize the global financial architecture, increase availability of effectivity of blended finance partnerships, and ultimately mobilize more capital into sustainable development, which is a priority for the United Nations.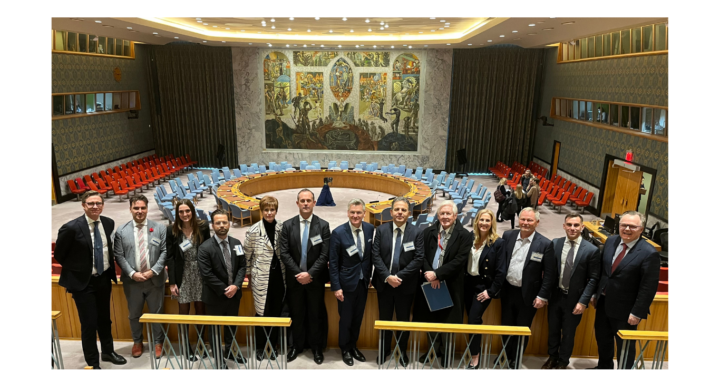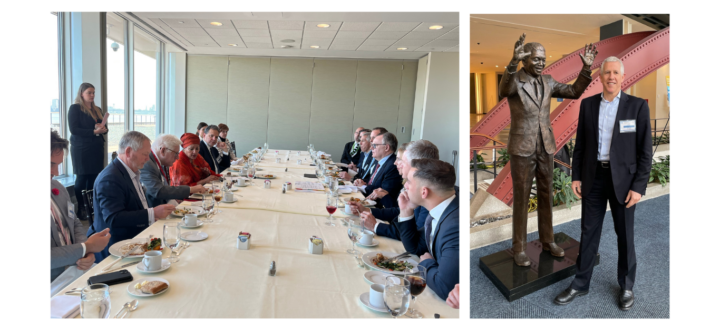 Amy Hepburn, CEO of the Investor Leadership Network, said, "It is an honor and privilege to lead the ILN and convene our leadership on the most pressing issues of our time. I was reminded during our CEO Council meeting in New York that is it is truly the people at ILN and our valued partners that make it so special and impactful. Together, we have a powerful capacity to accelerate the transition to a sustainable and inclusive global economy."
The CEO Council meeting was co-chaired by Blake Hutcheson (OMERS) and Marc-Andre Blanchard (CDPQ), and attended by Joseph Pinto (Natixis Investment Managers), Nils Bolmstrand (Nordea Asset Management), Hendrik du Toit (Ninety One), Neil Cunningham (PSP Investments), John Graham (CPP IB), Richard Manley (CPP IB), Richard Lacaille (State Street), and Executive Committee members Michael Kelly (OMERS), Maxime Dea (CDPQ), and Tracey Flaherty (Natixis Investment Managers).