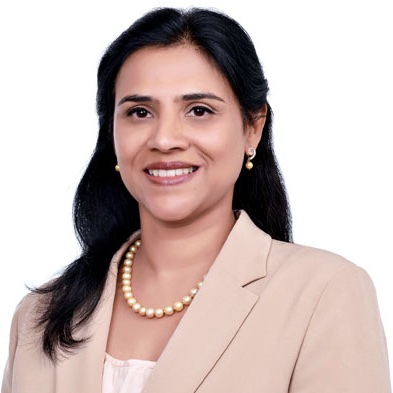 CEO and Chief Investment Officer: Asia, Allianz Investment Management
Ritu Arora has been the Asia Chief Executive Officer and Chief Investment Officer at Allianz Investment Management SE (AIM) since February 2017, where she leads the Asia hub with 34b Euro AUM across 20 operating entities in 11 countries, including India, China, Taiwan, Thailand, Indonesia, Malaysia, Philippines, and Sri-Lanka.
At Allianz Investment Management, Ritu is a Member of the Global Investment Management Board, a Non-Executive Director of Bajaj Allianz Life Insurance and Bajaj Allianz General Insurance in India, and she matrixed collaboration between AIMSE and AIMSG.
Prior to Allianz, Ritu was a founding member and Director of Investments at one of the fastest growing life insurance companies in India, Canara HSBC Oriental Bank of Commerce Life Insurance. Prior to her 9 years there, Ritu founded the investment department and served as a Deputy Director at MetLife India Insurance. Prior to that, she served as a Treasury Manager at Coca Cola India and Gilette India, and a Manager of South Asia Exports at Gilette India.
Ritu has earned a degree in Commerce from Osmania University (with distinction), and a post graduate diploma in Finance from S.P. Jain Institute of Management and Research.